Best Kansas Sports Betting Promos Available Now: September 2023
Kansas bettors can take advantage of several exciting Kansas sports betting promos and bonuses. Some of these require you to access the promo with a special code and others simply need a specific link. Here are the best Kansas sportsbook promo codes available today.
When combined, these Kansas sports betting apps are offering promos valued at $2,600.
We recommend claiming multiple offers, so here are some additional details about the top Kansas betting promos:
DraftKings KS Promo: Bet $5, Get $200 in Free Bets
Bettors will be thrilled to know that the DraftKings Kansas promo only requires a $5 bet to get $200 in bonus bets! The best part? You will receive your bonus bets whether your initial wager wins or loses.
Kansas Sports Betting Promo: Bonus bets
Kansas Betting Bonus Amount: $150
Key Details: Must place a $5+ wager to get $150 in bet credits; bonus bets will be deposited as eight $25 bet credits
How to Claim the DraftKings Kansas Promo
You will not need a DraftKings Kansas sportsbook promo code to activate any of your bonuses. All you have to do is sign up for a new account and make a minimum deposit of $5. If you want to make the most of the deposit bonus, however, you may wish to invest far more than that. The bet-and-get offer should be applied automatically when you place your qualifying $5 first bet.
Why We Like This Promotion
The most attractive feature of this DraftKings Kansas sportsbook welcome bonus is its flexibility. Whatever your favorite type of Kansas sportsbook promo is, you should find something in this package of welcome offers to suit you. It's particularly encouraging that the $200 in bonus bets are paid out on your $5 first bet regardless of the outcome of that wager.
Additional DraftKings Sportsbook Promos
This is a sportsbook that prides itself on the quality of its sports betting promos. Check out the Promos tab on any day and you will find a host of Kansas sports betting bonuses, including:
Profit boosts
Stepped-up same-game parlays
No-sweat betting tokens
Refer-a-friend offer
DraftKings Welcome Bonus Pros & Cons
Pros
Selection of bonuses ensures you should get a promo you like
Your $5 does not have to win to trigger $200 in bonus bets
Cons
High playthrough requirement on deposit bonus
PointsBet KS Promo: Get 10, $100 Bonus Bets
The PointsBet Kansas promo for new customers is one of the most innovative welcome bonuses to be found in the Kansas sports betting market. One of the most positive aspects of this bonus is that it encourages you to place a bet on a regular basis – specifically, the first ten days after you open an account.
If your first bet on any of those days is a loser, you get your stake back in the form of bonus bets. The maximum refund is $100 on each first wager of the day. That means that technically, you could end up with $1,000 in bonus bets in your account. However, you will need to use each bonus bet within seven days of it being credited to you.
Kansas Sports Betting Promo: Second-Chance Bet
Kansas Betting Bonus Amount: $1,000
Key Details: Bets awarded as 10 separate $100 second-chance bets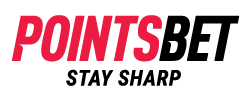 21+, Terms and Conditions apply. This promotion will only be available to all new PointsBet players in CO, IL, IN, IA, KS, MD, MI, NJ, NY, PA, VA and WV
How to Claim the PointsBet KS Promo
The first step you need to take to claim this PointsBet Kansas sportsbook promo code is to open an account with this operator. You should be able to enter your promo code during the registration process, although your ability to reclaim a bonus bet should be applied automatically. If you want to know more about the offer, check out the terms and conditions or contact customer support.
Why We Like This Promotion
The main reason for liking this promotion is that it carries on for so long. This is no one-hit wonder; you can be enjoying your welcome bonus well into the second week of your time as a customer. The terms of the offer also mean that you can place your first bet on each of those ten days safe in the knowledge that, if it is a loser, you will at least get your stake back as a bonus bet.
Additional PointsBet Sportsbook Promos
Once you have used your initial PointsBet Kansas sportsbook promo, there are a host of other ways to enjoy extra value and entertainment here. They include:
Power Hour same-game parlay offer
Same-game parlay combo
Merchandise rewards
Refer-a-friend offer
PointsBet Kansas Welcome Bonus Pros & Cons
Pros
Offer lasts for much longer than most welcome bonuses
Easy-to-use bonus
Cons
You may feel compelled to bet on days when you weren't planning to
Caesars KS Promo Code BETKS1000: Get a $1,000 First Bet
You won't want to miss the latest Caesars Sportsbook Kansas promo. All new account holders can claim a $1,000 token bonus bets after signing up with Caesars KS promo code BETKS1000. If your first bet loses, that token will be credited to your account within two days of the wager. If your bet wins, however, you get to keep your winnings as normal. This is a true win-win for bettors.
Kansas Sports Betting Promo: First Bet
Kansas Betting Bonus Amount: $1,000 in bonus bets
Key Details: After depositing and placing a qualifying wager, you will receive a $1,000 single-use token if your first bet loses. The bonus bets will appear in your account within two days of the initial bet.
How to Claim the Caesars Kansas Promo
To claim your Caesars sportsbook Kansas welcome bonus, register as a customer. Once you open an account, you should automatically qualify for the offer. If you receive a promo code, you can use it during the process of signing up, which will make absolutely sure that you qualify for your refund on a losing first bet. It's worth noting that, unlike most Kansas online sportsbooks, the minimum deposit here is $20 rather than $10.
Why We Like This Promotion
It's hard not to like any welcome bonuses that offer you the chance to play your first stake again if you wager on a loser. This is a straightforward offer that is easy to understand. However, if you want more detail, it is worth checking out the terms and conditions to make sure you get the maximum benefit of the bonus.
Additional Caesars Sportsbook Promos
The Caesars sportsbook Kansas offers you regular opportunities to carve out a bit of extra value for your wagering. Look out for the following offers in the Promotions and Boosts sections of the website and app:
Odds boosts
Bet The Board
Profit boosts
Refer-a-friend offer
Caesars Kansas Welcome Bonus Pros & Cons
Pros
Easily understood form of introductory bonus
You have 14 days to use your bonus bet
Cons
Bonus bet must be used as a single stake
FanDuel KS Promo: $200 in Bonus Bets
The latest FanDuel Kansas promo code is a limited-time bet and get bonus. All new users who sign up with our exclusive link and place a $5 bet will receive $200 in bonus bets. With the 2023 NFL season nearing kickoff, this is the perfect time to register for a FanDuel Sportsbook account if you have yet to do so.
All account holders will also find exciting promotions for specific sports, as well as odds boosts, in-app live streaming, and free-to-play games.
Kansas Sports Betting Promo: Bet and get
Kansas Betting Bonus Amount: $200 in bonus bets
Key Details: Users must sign up and deposit a minimum of $10 into their account before placing their bet. Bonus bets must be used within 7 days.
How to Claim the FanDuel Kansas Promo
To claim the FanDuel sportsbook welcome bonus, all you need to do is sign up for an account. Your bonus should be automatically applied. It is unlikely you will be issued with a FanDuel sportsbook Kansas promo code; but if you do receive one, make sure you use it to lock in your benefits.
Why We Like This Promotion
We think this is one of the best sports betting promos on the market, largely because it gives so much power to the Kansas bettors who use it. You have to stake only $5 to take delivery of $200 in bonus bets – and, crucially, you then decide how to use that bonus. You might want to stake it all in one go, or break it into smaller units to bolster your wagering.
Additional FanDuel Sportsbook Promos
One of the reasons the FanDuel sportsbook is so popular is the range and quality of its ongoing bonuses. They include:
No-sweat same-game parlays
Odds boosts and profit boosts
College sports boosts
Refer-a-friend offer
FanDuel KS Welcome Bonus Pros & Cons
Pros
Genuine value in receiving $200 in bonus bets for $5
You can use your bonus bets however you like
Cons
Bonus bets expire in seven days
BetMGM Kansas Bonus Code STATESFB200
New BetMGM users can download the app and register with our BetMGM Kansas bonus code, use the code STATESFB200 and unlock a Bet $10, Get $200 bonus. This is an easy promo to use for the NFL season or any other sports betting market.
Kansas Sports Betting Promo Code: STATESFB200
Kansas Sports Betting Promo: Bet $10, Get $200
Promos For All BetMGM Users: $100 Refer-a-friend bonus, free-to-play PGA and NASCAR contests
Visit BetMGM.com for T&Cs. Must be 21+. KS Only. New Customer Offer. All promotions are subject to qualification and eligibility requirements. Rewards issued as non-withdrawable bonus bets. Bonus bets expire in 7 days from issuance. Please gamble responsibly. Gambling Problem? Call 1-800-522-4700. In partnership with Kansas Crossing Casino and Hotel.
How to Claim the BetMGM Kansas Promo
To claim the BetMGM welcome bonus, all you need to do is sign up for an account and use the code STATESFB200. Then place an initial bet of just $10 and your $200 bonus should be automatically applied.
Why We Like This Promotion
This is one of the simplest promos to use in the sports betting market. Just $10 to get $200 in bonuses, which are broken up into four (4) $50 bets. It's a no-brainer for new users.
BetMGM KS Bonus Code Pros & Cons
Pros
Receive $200 in bonus bets for just $10
Use bonuses on any sports betting market
Cons
Bonus bets expire in seven days
Upcoming Events to Use Your Kansas Sportsbook Promo On
It's a busy time of year for sports fans, with a huge selection of great events coming up. Here's where you can use your Kansas sportsbook bonuses in the days and weeks ahead:
🏈 NFL Week 4 (Sept. 28-Oct. 2): Patrick Mahomes and the Kansas City Chiefs will take on the New York Jets in what is expected to be a blowout. Kansas City enters this one as a hefty 9.5-point favorite.
🤼 UFC (Saturday, October 7): Many Kansas sports bettors will be looking forward to the next Fight Night at the UFC Apex in Las Vegas. The lightweight bout between Grant Dawson and Bobby Green tops the bill, with a fantastic, action-packed supporting card.
⚾️ MLB Games (Up to November 4): The Kansas City Royals are out of the running after a poor season, but we're about to enter the most exciting time of the year for baseball fans. The postseason starts on October 3, and there will plenty of interest in the countdown to the World Series, which begins on October 27.
🏀 NBA Futures (Season Begins October 24): Kansas sports betting fans may not have a local team to cheer on, but that does not stop them being interested in the best NBA action. The new season is just weeks away, and you can place sports bets already on a host of Futures markets, including the overall NBA champions, conference betting markets and the regular season MVP.
Quick Facts on Sports Betting Promos in Kansas
Below, we have provided some quick-hitting information about using Kansas betting promotions. All bettors are advised to read up on the terms and conditions for each offer they want to use.
🔞 Legal Betting Age: 21
🏛️ KS Gambling Regulator: Kansas Racing and Gaming Commission
🎁 Best Promo for September: Bet $5 get $200 in bonus bets at FanDuel and DraftKings
🤝 Who Can Claim Welcome Bonuses? New customers who are at least 21 years old and are located within Kansas.
📞 Problem Gambling Helpline: 1-800-522-4700
Secondary Kansas Sportsbook Promos: September 2023
As well as the highly publicized Kansas sportsbook promos that are designed to lure new customers, there are numerous other bonuses that you can use while wagering on your favorite sports. Let's look in more detail at some of the Kansas betting promotions available to bettors in the Sunflower State.
NFL Promotions in KS
Football is popular coast to coast with fans and sports bettors alike, so the sport will always be heavily featured at leading online sportsbooks. Some of the NFL betting bonuses available during the regular season and beyond are as follows:
Same-Game Parlay Insurance – BetMGM
Parlays are an enduringly popular type of sports bet. In recent years, same-game parlays – in which you bet on multiple outcomes in the same event – have attracted plenty of attention at online sports betting sites.
The big drawback of a parlay, of course, is that it takes just one loser to crash the whole bet. With BetMGM's parlay insurance, however, if a single selection on a parlay of four picks or more lets you down, you get your stake back, up to a maximum of $25, as a bonus bet.
Bet the Board – Caesars Sportsbook
This is a promotion aimed squarely at the dedicated football fan who enjoys watching as much of the weekend action as possible. You need to place a point spread bet on each of the NFL games listed from across the weekend.
If a certain number of those wagers win – usually nine from 13 – you will be awarded bonus bets. Sports bettors who place the minimum stake of $25 on each game get $100 in bonus bets, while those who wager $250 or more on each can qualify for $1,000 in bonus bets.
No-Sweat Bet – FanDuel Sportsbook
The FanDuel sportsbook regularly singles out an NFL game on which you can place this particular type of bet. Compile a same-game parlay of at least three legs from the match-up in question – you can wager as little as $1.
If your bet is unsuccessful, you receive your stake back in the form of a bonus bet. The total odds of your parlay will need to be at least +400, and you will need to use your bonus bet within seven days before it expires.
Early Cash-Outs: DraftKings Sportsbook
One of the most popular innovations in online sports betting in recent years has been the ability to close down a bet early. You can do this to lock in a profit, or to limit a loss, and the DraftKings sportsbook will offer you the opportunity to do this on NFL games.
So if you are watching the Kansas City Chiefs and you believe the bet you placed before the game is looking less than solid, visit the My Bets section and select the Cash Out option on the wager in question. You'll be offered an amount to settle your bet early. As soon as you confirm your decision to cash out, the money should be deposited in your account.
MLB Promotions in KS
Baseball retains its eternal hold on the American sporting public – and the presence of the Kansas City Royals gives the people of the Sunflower State a nearby team to cheer. There are several Kansas betting bonuses that are ideal when you fancy a Major League wager.
20% Deposit Match – DraftKings
Part of the welcome bonus at the DraftKings Kansas sportsbook is a chance to bolster your betting bankroll. When you make your initial deposit, an extra 20% will be added to your balance by the sportsbook.
So if you place $100 in your account, the actual balance will be $120. That's a boost if you are planning a busy weekend of MLB betting. However, please be aware that you have to play your bonus money through several times before it is converted into withdrawable cash.
MLB Quick Hitter Bets - BetMGM
The BetMGM sportsbook was one of the first to notice the growing popularity of what has become known as "quick-hitter" bets. In baseball, this refers to the No Run First Inning market. What was a niche bet is now one of the most popular wagers among baseball fans.
The attraction, of course, is that you don't have to wait for the whole game to end to know whether or not you've won. Six outs, no runs, and you can collect.
Dinger Tuesdays – FanDuel
This is an excellent way to add excitement to your baseball viewing, thanks to the FanDuel sportsbook. All you need to do is place a pre-game straight bet of at least $25 on a player to hit a home run.
Once your wager is on, you will get a $5 bonus bet for every home run hit by any player during the match in question. The maximum payout is $25, and you need to use your bonus bets within seven days.
NBA Promotions in KS
Basketball is, after football, the most popular sport with bettors across the nation. You will be able to use your Kansas sports betting promos to wager on the NBA.
The Ringer Boosts – FanDuel
The FanDuel sportsbook agreed to a multi-year deal in 2022 to become the exclusive sports betting partner of The Ringer. This is an ideal partnership, in that celebrities on The Ringer, such as Bill Simmons, Cousin Sal, and Joe House will come up with predictions about the upcoming NBA season. FanDuel then offers special parlays relating to those predictions. It's a vivid illustration of the cross-over between sports content and online sports betting.
Upcoming Kansas Sports Betting Promos
There are currently six active online Kansas sportsbooks – but the state has provision for a maximum of 12 legal sports betting licenses. Bally Bet may be on course to launch here soon, while Fanatics is set to inherit the PointsBet license and there is plenty of anticipation around the launch of ESPN Bet.
ESPN BET Kansas
There is considerable excitement and intrigue around the impending entry into the sports betting market of sports media giant ESPN. It will replace Barstool in partnership with PENN Entertainment, and there are strong suggestions that the new platform will go live by Thanksgiving.
It is not possible to say what types of Kansas sports betting promos will be available from ESPN BET Kansas. However, we expect an eye-catching welcome bonus – either in the form of a bonus refund of up to $1,000 on a losing first bet, or a bet-and-get offer. It is also likely there will be odds boosts, same-game parlays and a rewards program for dedicated players.
Ongoing Kansas Sportsbook Bonuses
Once you sign up using a Kansas sportsbook promo code, the offers don't stop there. One of the things we take into consideration when recommending an operator is whether or not existing users can take advantage of bonuses.
Here are some more examples of what each of the top four Kansas sportsbooks offer for existing users:
BetMGM: First touchdown insurance during NFL season
Caesars: Daily odds boosts across multiple sports
DraftKings: Boosted same game parlays for MLB, NBA, and NHL
FanDuel: NBA No Sweat Same Game Parlay and MLB 'Dinger Tuesdays'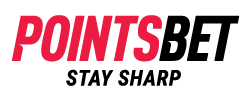 21+, Terms and Conditions apply. This promotion will only be available to all new PointsBet players in CO, IL, IN, IA, KS, MD, MI, NJ, NY, PA, VA and WV
Barstool Promo
Barstool Sportsbook does not currently have a new user promo as the platform will be rebranded to an ESPN sportsbook called ESPN BET Kansas over the next few months. Barstool will continue to be available until the transition is complete, but it seems like the only promo available will be odds boosts that all customers can take advantage of. If you have yet to sign up for a Barstool Kansas account, we recommend waiting until ESPN BET is live.
Are Bonuses and Promos the Same?
As you look for the best Kansas betting offers you will notice terms like 'promo', 'bonus', 'promotion', 'offer', and more. In general, these terms are used interchangeably. Some operators choose to offer bonuses while others prefer promo codes.
In addition to varying offer names, each sportsbook also attaches different terms and conditions to each bonus and promotion. Although we have laid out what we believe are the most important details to know, it's always worth glancing over the Ts and Cs before claiming any offer.
How Do I Claim Kansas Sports Betting Promos?
Claiming Kansas betting promos is a simple process. While each operator may differ slightly, most have three main ways of taking advantage of welcome bonuses:
Links: The sportsbook will provide an exclusive link that will take you directly to the signup page. These links are easy to use and require nothing more than a simple click.
Promo Code: Promo codes are available through certain operators. If one is offered you will need to input it after clicking through to the site. Usually, these codes are an exclusive deal.
Opting In: Some sites will ask you to opt-in to promotions after you register. You will be notified of whether you need to opt-in through a pop-up or other catchy signal.
If you're signing up for a Kansas betting app for the first time, you can follow the steps below to claim your Kansas sports betting promo. Keep in mind these steps may appear in a different order depending on the app in question, but each requires the same information.
Start by clicking one of our Kansas betting promo code links.
Create your Kansas sportsbook login. This will be your email or username and a strong password.
Provide the required personal information, such as your address, date of birth, and SSN.
Make an initial deposit to fund your account. Most sportsbooks require a minimum first deposit to take advantage of their sports betting promo, so be sure to read the terms and conditions so you don't miss out.
Download the mobile app for easier and quicker navigation.
Get ready to bet!
As long as you start your sports betting journey by using one of our promo code links, you shouldn't have to enter it during the registration process. Alternatively, you can choose to download the app first and then manually enter our promo code (if applicable).
Types of Sportsbook Promotions and Bonuses You Will Find in Kansas
There are inevitably going to be several Kansas bonus codes for sports betting to keep track of and these promotions can vary across each operator. This can be confusing, especially for beginning bettors.
We will help you distinguish between the various kinds of sports betting promos Kansas has to offer, so you can learn to evaluate and differentiate between each one. This will allow you to choose the Kansas betting promo that is best for you.
Deposit Bonuses
Deposit bonuses were once one of the most common types of Kansas sportsbook promotions that new users had available to them. The industry has moved away from deposit bonuses for whatever reason, but you still may see this promo type from time to time.
A deposit bonus essentially is a promotion where your initial deposit gets matched to some extent — usually by a percentage point value, up to a certain maximum total value set by the operator.
For example, you might have a 100% deposit match up to $500, so if you deposit $200, then your account balance will show $400. This will likely be subject to a minimum deposit, and the bonus amount might also have an applicable playthrough (also known as rollover requirement) which means the bonus amount must be bet a certain number of times (e.g. 10x) before the customer's funds can be withdrawn. Nonetheless, this can be a great idea if you want to open an account but you don't want to go big on your first bet.
Keep in mind that even though your account may show $400 like in the example above, the additional $200 is deposited as bonus bets and cannot be withdrawn as cash. You have to place bets with those bonus bets and win wagers in order for them to have any cash value.
First Bet Safety Nets
First bet safety nets are the most common type of Kansas sports betting promo meant to incentivize new users to sign up with a given sportsbook. While these bonuses go by different names, they all accomplish the same thing. If the first bet you place results in a loss, the sportsbook will match your wager amount and return it to you in the form of bonus bets or site credits.
This means that if you make your first bet with Caesars Sportsbook— let's say $100 on the Kansas Jayhawks — and the team wins, great! You collect your money. If the Jayhawks lose, the promo means that $100 will be given back to you in site credit.
The downside to this type of welcome offer is that if your first wager wins, there's no "bonus" for you. You simply get your winnings and move on.
Here are some examples of the different names first bet safety nets can go by:
No Sweat First Bet
Second-chance bets
First Bet Insurance
No-Deposit Promo
No-deposit bonuses are some of the most sought-after kinds of Kansas sportsbook bonuses since you don't have to input any of your hard-earned cash to claim them. With these kinds of bonuses, you'll receive site credit just for signing up, without depositing any of your own money.
Because there is no requirement for customers' funds to be deposited into the account, this kind of bonus is a win for users who are cautious about how much they want to put into their sportsbooks. In general, a no-deposit bonus will be $5-$50.
These types of Kansas betting offers will likely be subject to a playthrough amount, likely with a time limit attached (this is a set period in which you have to meet the playthrough requirement). Even if you can't withdraw right away, these no-deposit bonuses can be great ways to take advantage of bonuses at Kansas sportsbooks.
Reload Bonuses
While welcome bonuses are often lucrative and appealing, operators also use reload bonuses as a way to keep a your business once they have it! Bettors with an account learn quickly that their operator might offer them reload bonuses to keep them from putting their money into a new operator.
A reload bonus works by essentially offering you some kind of deposit match every time that you reload your account, by giving you a percentage point value of your deposited amount in bet credits. This means you can potentially be getting a 20% bonus amount just for refilling your account! So while there may be more advertising around sign-up bonuses, don't forget about reload bonuses, since they're a great option for users who are satisfied with the operator they use.
Boosted Odds
Odds boosts in Kansas are betting promos where the operator voluntarily reduces its vigorish (also known as "vig," "juice," or "house edge") and essentially gives you a better deal on your bet. On every bet, the site builds in a margin that ensures that it makes money no matter what team wins. With reduced juice, the sportsbook incentivizes more betters by lessening that margin.
For instance, if you were betting on a points spread, you might be betting the Kansas Jayhawks +3.5. This means that if the Jayhawks lose, but the Kansas team scores within 3.5 points of the team it lost to (e.g. if they lost 22-20) then your bet still wins. With an odds boost, the points spread might go up to +7.5, so if the Jayhawks team scores anywhere within 7.5 points of the team it lost to, your bet still wins! An odds boost could also apply to a moneyline, where the line might go from -120 to +150, meaning you will win much more if your team wins.
These kinds of promos might involve a minimum bet, a maximum win, or other kinds of terms and conditions. Boosted odds might also be sports-specific. For instance, one might give an odds boost only to NBA bets on a given night, and then college basketball on another. Either way, it's always good to look out for real-time updates around the current odds boosts, so you can always get the best odds no matter what teams are playing, and what wager you're making.
Referral Bonuses
Kansas sportsbook bonuses will certainly include referral bonuses, which will be available at almost all sportsbooks in Kansas. As operators get up and running, it's important to them to get as many sign-ups as possible, and that means that they are willing to give you bet credits in exchange for getting your friends to sign up with the operator.
Referral promos typically include a unique link you can send to a friend via email, text or social media. If someone signs up using your link, or uses your specific referral code, you will get a bonus.
What Sports Offer Kansas Betting Bonuses?
Sports betting isn't a uniform world. When it comes to betting, each sport will have different rules and laws applicable. For instance, it's possible that there would be different rules for betting on the NFL, for instance, compared to betting on college basketball.
NFL Bonuses

The NFL is a big deal in Kansas. You can expect the top operators to offer NFL-specific promotions on popular events as well as whenever the Kansas City Chiefs are playing.

College Sports Bonuses

College sports betting is a complicated legal issue and it varies across every jurisdiction, but the recently passed Kansas legalization bill does include college sports. Whether you want to bet on the Kansas Jayhawks or Kansas State, you will be able to do so - and often with a Kansas sportsbook promo for college betting.

NHL Bonuses

Part of the ongoing Kansas sportsbook promotions will be those related to the NHL. Even though Kansas might not have their own NHL team, the Colorado Avalanches are very popular in the state. Keep an eye out for these KS betting offers.

MLB Bonuses

When the Kansas City Royals are on the field, you can be sure to find Kansas sports betting bonuses for the game. If the KCR is not your team, plenty of offers will be readily available during MLB season.
How To Use Kansas Online Sportsbook Promo Codes
You can maximize the potential of Kansas sports betting promo codes with a few simple tips.
Kansas sportsbook promotions will be offered on a regular basis. Some of these will be available for a short time, for example, 1 week before and during a certain game. Others run for months at a time. You'll want to stay up to date with the latest news on Kansas betting to ensure you get to take advantage of the best deals.
You also want to factor in your personal needs: if you want to go big on a first bet and you think you'll end up putting a decent chunk into a given sportsbook, choose one of the major $1,000+ risk-free bet offers. If you don't want to deposit much of your own money, look for a no deposit bonus or a free bet.
Once you've chosen a promo code, make an account with the sportsbook, fill in your personal information, and when prompted, input the Kansas betting promo code in the appropriate box. Then you'll have to link a payment method, and if there's a minimum deposit, you'll deposit that amount. After that, the promo should be applied to your account. You should be ready to go, with unlimited access to all that your new sportsbook has to offer. So pick a game, make a wager, and sit back!
Why Do Kansas Sportsbooks Offer Promo Codes?
In effect, Kansas sportsbooks promo codes are available because of the competition. How can one operator make sure you choose its service over, another? The answer is promo codes.
To set themselves apart from the pack, sportsbooks compete to offer the best bonuses and promo codes on every game, in any sport. If an operator like PointsBet Kansas doesn't offer compelling promo offers, then there's no point to use their service to place your bet — Kansas players will have a lot of other options, after all!
Kansas Sports Betting Bonus Terms You Need to Know
When it comes to making the most of Kansas promotions for betting, you'll need to equip yourself with the right terminology.
Expiration
Expiration refers to a situation where there is a set period in which you have to use your promo amount (e.g. you might have 30 days to make a free bet, for example). If you don't in time, your bet will expire, and you won't be able to make it anymore.
Cash Out
To "cash out" means to settle your bet and accept a lesser payout before the outcome of the game is decided. Some promos might offer enhanced cash out, where you can cash out even as it starts to look likely that your bet will lose.
Rollover and Playthrough Requirements
Wagering requirements are often called "playthrough" or "rollover" requirements, and they refer to how many times your bonus amount must be wagered before you can withdraw any funds from your account. These are there to ensure that you can't just collect the bonuses and walk away, but rather have to place bets. For instance, if you get a $100 free bet with a 20x wagering requirement, you have to wager a total of $2,000 before you can withdraw those funds.
Minimum Deposit
A minimum deposit is a very simple requirement that refers to a minimum amount you have to bet to open an account and collect your promo offers. Usually, this is around $5 to $10, so be prepared to put at least that amount into a new account.
Minimum Odds
Minimum odds are another way that sportsbooks protect themselves, basically by making sure that you can't just bet your bonus money on heavy favorites until you meet the playthrough requirement, and then withdraw. You might, for example, have to make bets with no lower than -200 odds.
Betting Type Restrictions
Betting type restrictions refer to situations where you have to make certain types of bets, or cannot make certain types of bets, to collect your bonus amount from Kansas sports betting promos. For instance, there might be limits on using bonus funds for high-risk parlays (this might go hand-in-hand with a maximum odds requirement).
Visit BetMGM.com for T&Cs. Must be 21+. KS Only. New Customer Offer. All promotions are subject to qualification and eligibility requirements. Rewards issued as non-withdrawable bonus bets. Bonus bets expire in 7 days from issuance. Please gamble responsibly. Gambling Problem? Call 1-800-522-4700. In partnership with Kansas Crossing Casino and Hotel.
How Are Free Bets Paid Out?
A free bet is paid out in site credit, so when your sportsbook entitles you to a free bet, that amount will show up as funds available to bet in your account. It is not paid out in straight cash that you can withdraw right away. To get that kind of money, your bet will need to win.
How Long Do Bonus Funds Take To Arrive?
The amount of time it takes bonus funds to arrive can vary across different operators. Many sports betting apps and sites will add funds to your account instantly, but some may take upwards of three to five days.
Pros and Cons Of Using Betting Bonuses for Kansas
There are a lot of pros and cons of using Kansas sports betting promo codes, many of which we've gone over in this review. Here are some basic pros and cons:
Positives of Bonuses
Negatives of Bonuses
Sign Up Now for the Best Kansas Sportsbook Promo Codes
As you browse and compare operators, you will notice each one will give you a welcome offer usually in the form of a risk-free bet, free bet or deposit match bonus. Each of these Kansas sportsbook promotions can be claimed as long as you are a new account holder. Current users of an operator are not left out and will be offered an array of betting promotions in Kanas. Nevertheless, we recommend taking advantage of as many offers as possible as they are often some of the most lucrative.
You're just about an expert on betting in Kansas with promo codes. The next step is to sign up for an operator on this page.
Visit BetMGM.com for T&Cs. Must be 21+. KS Only. New Customer Offer. All promotions are subject to qualification and eligibility requirements. Rewards issued as non-withdrawable bonus bets. Bonus bets expire in 7 days from issuance. Please gamble responsibly. Gambling Problem? Call 1-800-522-4700. In partnership with Kansas Crossing Casino and Hotel.
Kansas Sportsbook Promo Codes FAQ
Yes, you can claim any sports betting promo in Kansas, and you can claim as many as you want from different sports betting sites and apps. All new users will be eligible for a signup offer. Additional Kansas sports betting promotions will be readily available after signing up.
Kansas sports betting promo codes are worth your interest because they let you try out an operator with little initial cost in most cases. The Kansas sportsbooks also have clear terms and conditions that are easy to meet for most bettors.
Typically you can only redeem a welcome offer once. After you use your initial Kansas betting promo code, you will receive additional offers in the form of bonus bets, bet-and-gets, odds boosts, bet insurance, and other types of promotions.
A Kansas sportsbook promo code offer works by providing you with a code that you enter on a betting site. When you enter the code, you're entitled to a special offer, like a deposit bonus. You can find the best promo codes for Kansas sports betting here.
Bettors will have access to ongoing promotions in Kansas. These can be found in the Promotions tab on the site or app. Usually, promos for existing customers will not require a promo code. All that is needed is to opt-in or agree to the offer.
Most operators allow users to use a welcome offer on any sport. You may see sport-specific promotions, such as an NFL promo, and these will only be applicable for the NFL. Keep in mind the terms and conditions will vary based on the Kansas betting promo code.
Kansas sportsbook promos vary in amount and type from one operator to another, and the best available with depend on your personal preferences. Sports betting promos are highly competitive, but we think Caesars Sportsbook offers some of the best promotions.
Yes, Kansas sportsbook bonuses are worth claiming. By making use of promotions like a risk-free bet or no deposit bet you get the opportunity to try out a new site by placing a bet. If you win, you get to keep your money, if you lose, the operator will give you your money back to make on another bet.
Free bets, more commonly referred to as bonus bets or bet credits, typically aren't free. In order to claim your bonus bets, most sportsbooks at a minimum require a cash deposit. Most sports betting apps then also require you to place a wager before claiming the bonus bets.
Kansas sportsbook promo codes are frequently updated by the operators. Welcome offers tend to be valid for 30 days to 1 year, but do have deadlines for new users to be able to use them. Whereas other promotions may be valid for one day, one week or a sports season.
Yes, Kansas sports betting promos and bonuses can be used for wagers on the Kansas Jayhawks, Kansas State Wildcats, and any other collegiate teams. When Kansas passed the law and officially legalized sports wagering, they added a clause that allowed betting on college sports.
Author
Julian Miller is a betting analyst for BetKansas.com. He's an accomplished writer who uses his expertise to provide up-to-date analysis of the Kansas online sports and gambling industry.Miller is an authoritative voice in the Kansas sports betting space, providing trustworthy information on the top Kansas sportsbooks, betting apps, and promo codes for Kansas sports bettors. He is a one-stop shop for all things related to sports betting in Kansas.