The Basics of NFL Betting In Kansas
Betting on NFL games is a great way to enjoy the sport. While sports betting can seem confusing at first, it is quite simple in practice. Users have the option to bet on NFL games using a variety of different bet types, including moneyline, point spread, and parlay football bets.
Wagers can be placed on any football event, including the Super Bowl. Betting odds are set by the sportsbook and determine the amount that can be won from a wager. Before placing a wager, check out the top Kansas sportsbook promos to make the most of your bet. The following sections will dive into the basics of NFL betting more specifically.
Get to Know the NFL Season
The 2023 National Football League (NFL) season will kick off Thursday, September 7 when the Kansas City Chiefs host the Detroit Lions. The 2023 season will run until February when the final event of the year, the Super Bowl, takes place.
There are 32 teams in the NFL, split between the National Football Conference and American Football Conference. Over the course of the regular season, each of the 32 teams in the league plays 17 games. Teams that perform well during the year can qualify for the playoffs for a chance to win the Vince Lombardi Trophy at the Super Bowl.
272 games in the regular season
From September 7, 2023, until January 7, 2024
4 rounds in the playoffs with the Wild Card round starting January 13
Super Bowl 58 on February 11, 2024
How is the NFL Schedule Created
The NFL regular season schedule is determined by a rotating schedule, where a formula is used to guarantee that each team in the league plays one of the other 31 teams at least once across four years. There are thousands of possible schedules produced by computers each year. The schedules are then chosen based on the needs of the fans, broadcasting partners, and other potential conflicts with events.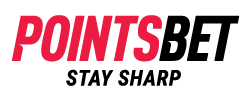 21+, Terms and Conditions apply. This promotion will only be available to all new PointsBet players in CO, IL, IN, IA, KS, MD, MI, NJ, NY, PA, VA and WV
The Most Important Football Betting Rules
There are a handful of important rules to consider when betting on the NFL.
Any bet placed on a football game is considered live as soon as kick-off happens.
Winnings are determined by the odds at the time that the bet was placed.
In a case where weather conditions delay part of the event, the bet remains active.
Any bet placed on a game that is canceled is considered void and will be refunded by the sportsbook.
Bets You Can Make on Football
There are many types of bets that can be made on football using Kansas sportsbook apps Make the most of your betting experience by taking advantage of these different betting options.
NFL Moneyline Bets - Pick the Winner of the NFL Game

A football moneyline bet revolves around the final result of an NFL match. If you wager on the winning team your bet wins while betting on the losing team results in a loss. Consider a game between the Los Angeles Rams and the Arizona Cardinals. If you place an NFL moneyline bet on the Rams to win and they succeed, the wager was successful and you will see returns from your bet.

NFL Point Spread Bet - Level the Playing Field

A point spread football bet is related to the number of points scored by a team in a single match. If you wager on the favorite team, they must win by a certain margin of points for the bet to succeed. A winning bet on the underdog team means that they either won or lost by more or less than a certain margin. For example, consider a game between the Cleveland Browns and the Baltimore Ravens. The NFL sportsbook determines the Browns to be the favorite and sets the spread at -4.5 for the Browns and +4.5 for the Wildcats. If you place a bet on the Browns, since they are the favorite they must win by 5 points or more for the bet to succeed. On the flip side, a winning bet on the Ravens would mean they either won the game or lost by less than 5 points.

Over/Under NFL Betting  - Predict the Total Combined Score of Football Games

Over/under football bets are similar to spread betting. In this case, however, the winner of the match is irrelevant and it is the total combined points scored in the game that matters. The sportsbook sets a number that it deems is the most likely combined score and it is up to you to decide if the teams will score more or less. Imagine a sportsbook believes that, in a game between the Cincinnati Bengals and Dallas Cowboys, the total combined score is likely to be 48. If you bet over and the final score is 54, you will have placed a winning bet.

NFL Parlays - Combine Multiple Football Bets

Parlay bets incorporate a number of wagers into a single bet. If each component of the bet is successful it is a winning NFL parlay, but all it takes is one failed wager for the parlay to lose. Combining multiple bets into one makes parlays a more complicated bet type but also means greater potential profit. Let's consider a football parlay with two components. First, a moneyline bet is placed on a win for the Kansas City Chiefs. In addition to this, an over/under is wagered for a total score greater than that expected by the sportsbook. For the NFL parlay to succeed, both of these outcomes must occur.

NFL Teasers - Buy Points on a Total or Spread

An NFL teaser bet is similar to a football parlay bet. With this type of bet, multiple selections are combined into one ticket but points are exchanged for weaker betting odds. This makes the bet less risky but the returns are less lucrative. The most common NFL teaser is a six-point two-team teaser. To win, the wager must hit for both teams, say the Rams and the Chiefs, but the line is moved six points to the bettor's favor which makes it more likely the bets will be successful.

NFL Prop Bets - Wager on Player Stats & More

Football prop bets are centered on specific events occurring within a match, rather than the outcome of the match itself. For example, these can be related to the number of rushing yards made by a team, who will throw the first touchdown, or the number of interceptions in a game. Consider a match between the Dallas Cowboys and Kansas City Chiefs. A bet on the number of touchdowns thrown by Chiefs quarterback, Patrick Mahomes would be an example of a prop bet.

NFL Halftime and Quarter Betting - Wager on the Smaller Parts of the Game

Halftime and quarter betting allow NFL bettors to focus on certain timeframes within the game as opposed to betting on the game as a whole. With halves, a bettor can place a wager pertaining to the first or second half of the game, while a quarter bet is focused on the period specified. For example, in a game between the Baltimore Ravens and Los Angeles Rams, a halftime prop bet could be placed related to which team would have more rushing yards before the end of the first half.

NFL Live Betting

NFL live betting is an exciting way to bet on football games. Living betting allows bettors to place wagers in real-time as the game unfolds. While many sportsbooks offer live betting options, WynnBET Sportsbook is one of the best operators to use to place a live bet in Kansas.

NFL Season Win Totals - Bet Before the Season Begins

A season win total is an NFL bet placed on the number of wins you expect a team to have at the end of the season. This comes in the form of an over/under bet. For example, if the projected win total for the Kansas City Chiefs is 12 wins, you can place a football season win total bet depending on if you believe the total wins will be more or less than that amount.

NFL Futures Bets - Which Team Will Win Their Division & More

Football future bets refer to wagers placed on events that are later in the NFL season. There are a variety of options within NFL futures, including the winner of the Super Bowl, outcomes of the NFL playoffs, division winners and more. Say you are confident that the Rams and the Bengals will be the NFL champions in their respective conferences. An NFL futures bet could be placed on this outcome.

NFL Super Bowl Bets - Who Will Make the Super Bowl? Who Will Win?

As was mentioned before, future bets can be placed on outcomes in the Super Bowl. These bets are extremely popular, given that the Super Bowl is one of the most popular sporting events in the world. For example, if you expect the Chiefs to win the Super Bowl, it would be possible to place a future bet for this outcome.
Betting on College Football in Kansas
In addition to professional Kansas football betting, betting on college football is another good option for football fans in the state. Similar to NFL bets, there are a variety of betting options offered for college football games. If you follow college football closely, you can wager on your favorite teams and players.
Strategies for Your Kansas Football Bets
While there is always a risk taken when placing a sports bet, there are certain strategies and techniques you can use to make your NFL bets more likely to succeed. In the section below, we'll look at some things that are good to keep in mind when placing a bet on the NFL.
Matchups - Compare NFL Teams and Players
Assessing team and player matchups is at the core of making an informed football bet. Different teams and players have various strengths and weaknesses that are important to consider when deciding which team is expected to win or outperform the other.
Injuries - Assess Player Injury Reports
Before placing a bet, make sure you know the condition of the players on the team. A team will perform far differently if it is missing one of its star players, which can ultimately influence the outcome of the game.
Line Movement - Monitor the Lines Each Week
Lines provide a good indication of what outcomes a sportsbook expects from a game. NFL odds and point spreads are not set randomly, and when these shift it is likely that important team factors have also changed.
Trends - What Are NFL Picks Saying?
It is good practice to be up-to-date on what the experts are saying about a team or its players. While they are not always right, they often have a good intuition with regard to trends in performance and game outcomes.
Spot Bets - Home or Away?
Context and conditions matter when it comes to the success of a sports team. Take into account where the team is playing and small details of the environment that might impact the outcome of a game. Super Bowl bets are so popular that the lines don't always reflect reality. The "big occasion" and how teams and players react can have a major effect.
Football Teams to Bet on in Kansas
Since there are no restrictions surrounding professional sports, NFL fans will be able to bet on any of the 32 teams throughout the season. The Kansas City Chiefs are the closest NFL team for Kansas bettors and are certainly the most popular.
Kansas City Chiefs

The Chiefs will almost definitely be the favorite team to bet on in Kansas. Consistently performing at the top of their division and league overall, residents of Kansas can be proud of the success their team has achieved. With the help of quarterback Patrick Mahomes, the Chiefs are expected to continue to be a powerhouse in the league. They are a great betting option for Kansas football fans.
Buffalo Bills

The Buffalo Bills are one of the best up-and-coming teams in the league, and most sportsbooks list Buffalo as the favorites this year. If, for whatever reason, you're a Kansas resident that doesn't support the Chiefs, the Bills are an excellent alternative. The Patrick Mahomes-Josh Allen rivalry looks set to be a huge storyline for the next decade, so if you don't want to wager on Mahomes and KC, you might want to think jumping to the other side.
Dallas Cowboys

Despite some underwhelming play in recent years, the Dallas Cowboys are still the most popular team in the country. You'll have no trouble finding Cowboys fans wherever you go. Dallas is set to be a real contender in the NFC once again this season, and Kansas residents looking for an alternative to the Chiefs might want to consider the Cowboys.
Detroit Lions

While the Cowboys have been known as "America's Team" forever, that moniker might get passed onto the Detroit Lions after this year's installment of HBO's "Hard Knocks." It's just hard not to support this scrappy young team. Fans of the show from around the country will surely be wagering on Detroit this season.
How to Make a Football Bet in Kansas
Getting started with football betting in Kansas is a simple process. Here we'll take a look at how to bet on NFL games in Kansas.
Step 1 - Learn How to Make a Football Bet
Before placing bets or making an account with a sportsbook, it is essential to be well-informed and feel comfortable making Kansas NFL bets. Read more articles like this one to make sure you understand how to read odds, what different bet types are, and the best sites to use for sports betting to ensure you make the most from your bets and enjoy your betting experience.
Step 2 - Shop Around for the Best Odds
Once you feel knowledgeable on the topic of football betting, it comes time to make an account with an online sportsbook. Different sportsbooks offer different lines and betting odds. It is important to take a look at different sites to make sure you are getting the best options. Make sure to check out some of the sportsbooks listed on this page for great odds and reliable service.
Step 3 - Sign Up to a Kansas Football Sportsbook
When you decide on the sportsbook you like best you can begin making your account. This task should not take very much time. You will be asked to provide some basic information and create a secure account. While you can count on the sportsbook to keep your personal information private, it is important to never share your account details with others to guarantee your data is safe.
Step 4 - Are there Any NFL Football Promos in Kansas?
After you create your account, keep an eye out for promotions and bonuses offered by the sportsbook. Many sites offer special promos and deals to new users to get them a head start on betting. Read into what these promotions are and how to make the most of the offering.
Step 5 - Place Your Football Bet
Finally, you are now ready to place your first football bet. Since you read this article, you now know of the different types of bets you can place. Find your best team, your favorite bet type, even your top NFL draft pick and enjoy the thrill of football betting.
Betting on Football from Your Phone
A great way to access sports betting is through your mobile device. The best Kansas sportsbook apps are offered by the biggest operators in the state and provide an easily navigable interface so you can bet on games and monitor them on the go.
Can You Claim a Kansas Football Betting Promotion?
Sportsbooks offer a variety of different promotions to their users. Kansas sports betting bonuses are most often available to new users as they sign up for the sportsbook, but certain promos are available to all users. Make sure you keep your eyes peeled for these opportunities as they can increase your winnings and make your time spent betting even more enjoyable.
Can You Use a Welcome Offer to Place a Football Bet in Kansas?
Yes, you can use a welcome offer to place a football bet in Kansas. Different sportsbooks will have different welcome promotions for their new users. Make sure you are informed on the best way to make the most of the welcome offering. When signing up be sure to read our reviews for the best operators offering promotions such as Kansas BetMGM sportsbook.
Start to Bet on NFL Games in Kansas
While learning about how to bet on the NFL can seem overwhelming at first, we have seen how simple it really is. Now that you are more knowledgeable about the NFL season, different betting types and strategies for successful Kansas NFL betting, you are ready to sign up for a sportsbook to get started.
Keep in mind the different advantages that different sportsbooks offer, including potential welcome bonuses, to make the most of your betting experience. With all of this in mind, you will be a happy NFL bettor in no time.
Visit BetMGM.com for T&Cs. Must be 21+. KS Only. New Customer Offer. All promotions are subject to qualification and eligibility requirements. Rewards issued as non-withdrawable bonus bets. Bonus bets expire in 7 days from issuance. Please gamble responsibly. Gambling Problem? Call 1-800-522-4700. In partnership with Kansas Crossing Casino and Hotel.
NFL Betting Kansas FAQ
Anyone over the age of 21 can place an NFL bet. Sports betting is live in Kansas and bettors are able to place bets on all major sports including the NFL, which is among the most popular sports to bet on.
There are many strategies that make for a successful football bettor. Before placing a bet, make sure you are making an informed decision based on the recent performance of the team and its players. A smart bet is a successful one.
Many sportsbooks offer promos to their users, but some sites have better offerings than others. Caesars Sportsbook, for example, gave away free NFL jerseys in 2021. Make sure you browse many different betting sites to get the best promotions.
Yes, you should claim an NFL sports betting bonus. Betting bonuses are a great way to make some extra money from your bet and get you a head start when you begin sports betting.
There are many different bet types available to football bettors. The best bet depends on individual preference and what interests you in the game. While newcomers might enjoy a moneyline football bet, seasoned bettors might prefer NFL parlays.
Author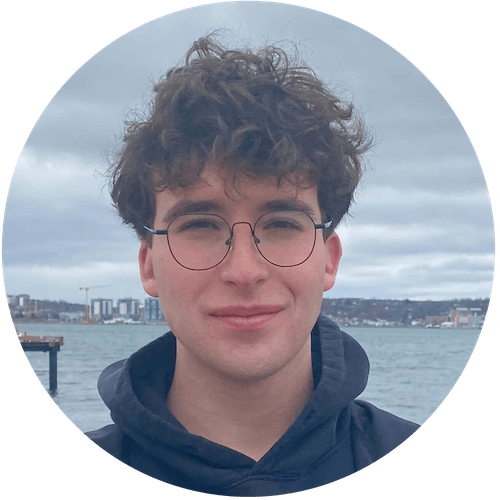 Stefan Krysa is a leading voice in the online gambling industry and a betting analyst with BetKansas.com. Thanks to years of hands-on experience, Stefan Krysa has become one of the most trusted authorities in the online sports betting space.An avid bettor, Krysa provides top-notch analysis of Kansas sportsbooks, promo codes, and legislative updates. He's a source Kansas sports bettors can trust.