In an announcement that nobody saw coming, PENN Entertainment and ESPN have formed a partnership to create an ESPN-branded sportsbook app in place of Barstool. The app, ESPN Bet Kansas, will be one of the best options available for sports betting in Kansas, and it's set to launch before Thanksgiving Day, 2023.
As more information becomes available, such as the ESPN Bet Kansas promo code, we'll keep this page updated with everything you need to know.
ESPN Bet Kansas Promo & Launch Updates: September 2023
Is ESPN Bet Legal in Kansas?
No, ESPN Bet Kansas is not yet legal as it is still being rebranded from Barstool. With PENN Entertainment having already been approved for a sports betting license, we should see this move along quicker than other sportsbook launches. As soon as the rebranding and transitional period is complete, we should see ESPN Bet go live in all markets where Barstool was approved, which includes Kansas.
When Will ESPN Bet Kansas Be Available?
There is no set date for when ESPN Bet will go live in Kansas, but the expectation is that the new sports betting app will be available to Kansas bettors at some point this fall during football season. In fact, PENN Entertainment CEO Jay Snowden said he believes ESPN Bet Kansas will be available by Thanksgiving. While it remains to be seen if that comes to fruition, the larger point is that ESPN Bet should be around in time for a Kansas City Chiefs Super Bowl run.
Legislation Timeline at ESPN BET Kansas
📅 August 9: ESPN Bet Kansas is expected to launch this fall during football season and potentially be up and running by Thanksgiving.
📅 August 8: PENN Entertainment and ESPN announce a partnership which includes rebranding Barstool Sportsbook to a new betting app, ESPN Bet.
What Is the ESPN BET Kansas Promo Code?
There is not yet an ESPN Bet Kansas promo code to claim because it hasn't gone live. It remains to be seen if ESPN Bet will offer some sort of pre-registration bonus or just a regular new user bonus, but we feel confident in saying some sort of Kansas sports betting promo will be offered once the app is ready to go.
Since PENN Entertainment and ESPN already have such massive reach and an engaged customer base, there's no telling what type of value to expect from the industry leader. Could ESPN Bet opt for a lower value amount? Or will they go right at industry leaders like DraftKings Kansas and FanDuel in an attempt to disrupt their market share?
For what it's worth, there was a "$1,000 Deposit Match Bonus" image visible on the only screenshot of what the ESPN Bet betting app could look like. Although this was purely for illustrative purposes, it should still be a positive signal for those hoping for a Kansas sportsbook promo code from ESPN BET.
Anticipated ESPN BET Kansas Promos & Bonuses
Details are limited at this time, but one thing we do know about ESPN's exclusive sportsbook is that PENN Entertainment will be handling the day-to-day operation and technology for ESPN Bet Kansas. If the ESPN Sportsbook is going to be similar to the Barstool Sports product, we should see a regular amount of ongoing promotions for all users to take advantage of.
Here are some examples of bonuses Barstool Sportsbook used to offer and what we can reasonably expect from ESPN BET Kansas.
Visit BetMGM.com for T&Cs. Must be 21+. KS Only. New Customer Offer. All promotions are subject to qualification and eligibility requirements. Rewards issued as non-withdrawable bonus bets. Bonus bets expire in 7 days from issuance. Please gamble responsibly. Gambling Problem? Call 1-800-522-4700. In partnership with Kansas Crossing Casino and Hotel.
Odds Boosts
Offering daily odds boosts across multiple sports was something Barstool did well. While boosted odds markets are becoming more and more common across online sportsbooks, some brands offer one or two markets while others, like Caesars Sportsbook Kansas, have anywhere from 10-50 options daily.
Adding onto the illustrative graphic mentioned above, the first tab you see on the screenshot is a "Boosts" tab. Again, this isn't an official representation of what the app will actually have, but it's a good sign nonetheless.
Bet and Get Promotions
Bet-and-get promotions are offered for customers to place a specific wager type and receive some sort of bonus in return. An example would be placing an NFL same game parlay wager and receiving a $10 bonus bet.
Profit Boosts
Profit boosts are one of the less common promo types and therefore can vary dramatically between the sportsbooks that do offer them. This could be something like placing a parlay wager with a certain amount of legs and if your wager hits, you receive a 15% profit boost. It's important to read the terms and conditions on profit boosts, as there can be fine print on how much you have to bet, the type of bet you have to place, and the sport it is eligible for.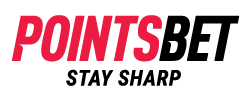 21+, Terms and Conditions apply. This promotion will only be available to all new PointsBet players in CO, IL, IN, IA, KS, MD, MI, NJ, NY, PA, VA and WV
What Features Will Be Available on the ESPN BET Kansas App?
Considering the amount of experience and incredible technology between ESPN and PENN Entertainment, there's a real chance ESPN Bet is one of the most innovative Kansas betting apps with unique features not found anywhere else. While we wait to find out exactly what ESPN Bet Kansas will offer, there are a handful of features every sportsbook must have in order to be competitive.
Competitive Odds
Although ESPN and PENN already have huge customer bases, the quickest way to lose market share is in the sports betting industry to offer consistently subpar odds. With PENN Entertainment having nearly five years of experience in the space, Kansas bettors will be sure to find odds and lines that stack up with the heavy hitters.
Live Betting
Live betting is becoming a must-have feature for online sportsbooks and there's no reason to believe this won't be part of the ESPN BET Kansas app experience.
Ongoing Promotions and Bonuses
As mentioned above, if the ESPN Sportsbook is going to function similarly to how Barstool did, we can certainly expect to find ESPN BET KS promos throughout the year. These will go beyond the new user welcome offer and be available to all customers. This would also be one of the easiest ways for ESPN Bet to gain a meaningful market share in Kansas.
Betting Variety
While the majority of Kansas bettors will end up sticking to the most popular US sports, it's still important for sportsbooks to offer some of the lesser-followed events and competitions. This also extends to having plenty of betting types available as well, from moneylines to prop bets to teasers.
Responsible Gambling at ESPN Bet Kansas
The initial press release from ESPN announcing its partnership with PENN Entertainment featured an extensive section on responsible gaming. This will certainly be an area where the sports broadcasting juggernaut will have to tread lightly, given its massive reach and how the betting product will be woven in with ESPN's programming.
In addition to the responsible gaming safeguards implemented by PENN Entertainment, ESPN laid out two additional details worth monitoring:
A high standard of "journalistic integrity" when reporting on the sports betting industry.
Developing a "committee of responsible gaming" at ESPN.
With responsible gaming becoming increasingly important and different states implementing different regulations in terms of how sports betting products are promoted, ESPN will have to pay close attention here.